Dec 7, 2017
You never get a second chance to make a first impression! That old adage is especially true for your Auto Repair Shop's website. Believe it or not, your potential customers will make preconceived notions about you and your business just from spending a few seconds looking at your website. In addition, studies show that up to 80% of people will research a company online before they make a decision. Will they click off your website and go to your competitor's? Let's hope not! We want to make sure that your potential customers are fully engaged and not give them a reason to look anywhere else. If your shop's website is old and outdated or if it doesn't look like you've ever updated the content, here is what you might be telling your website's visitors.
You don't care if you show up in search results.
You're not interested in finding new customers.
You don't care what people think about you.
You don't care about your business.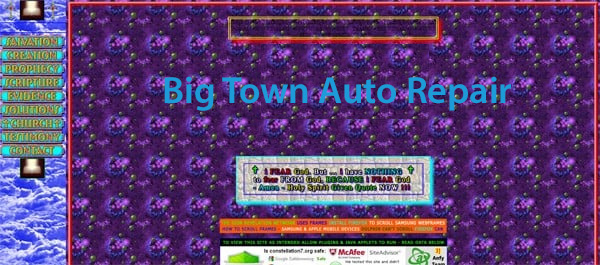 I'm sure that's probably the last thing you want someone to think about after visiting your website. With more and more people finding and researching companies online, if your website is behind the times, your business will soon be as well. So what can we do about it?
If your days are filled up with writing tickets, ordering parts, supervising technicians and all the other time consuming tasks of managing a shop, you may find it difficult to invest the time into improving your website. The other part of this puzzle is that there's a pretty steep learning curve to be truly competent in web design and the other related technologies such as SEO, Social Media and PPC. There are also many different paths toward a solution. Do you go with one of these build it yourself website solutions or do you hire a designer? What about the other related technologies? Do you going to hire someone for each of them?
An important fact to keep in mind is that a well built and managed website solution backed up by the related technologies will pay for itself many times over. I'll explain how this works. When you have a well built, great looking website, your potential customers will much more likely make an appointment or request an estimate. Now you have a new customer who if treated right may even send their friends to your website when they need auto repairs. They may even write a nice review about your shop. What this means is that you'll get more website visitors, more customers and more tickets. That all means more money back to you!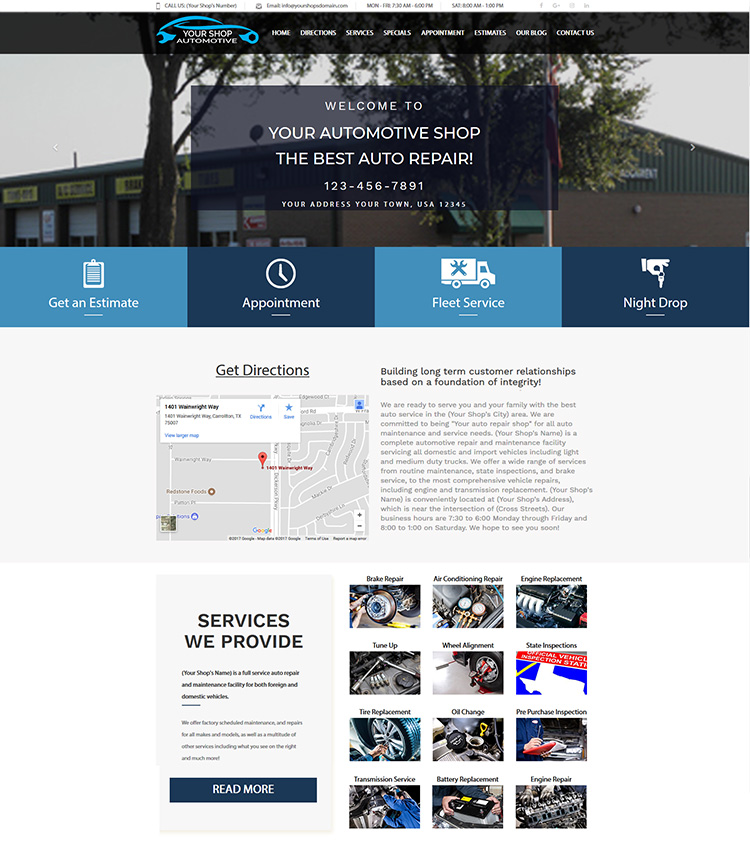 To sum it up, I wouldn't think of a well built website solution as an expense but rather as an investment into your shop and into your business. It just so happens that at www.premierautoweb.com, we provide just this type of all in one website solution. If you're interested, we'd love to talk to you!