Dec, 14, 2017
Did you know that 80% or more of online shoppers incorporate a business's reviews into their decision making process? Another interesting fact is that over 80% of people will hesitate to make a purchase or buy a service from a business with negative reviews. Most people also trust online reviews as much as a personal recommendation. Besides the added value great reviews brings to acquiring new customers, there are other benefits as well.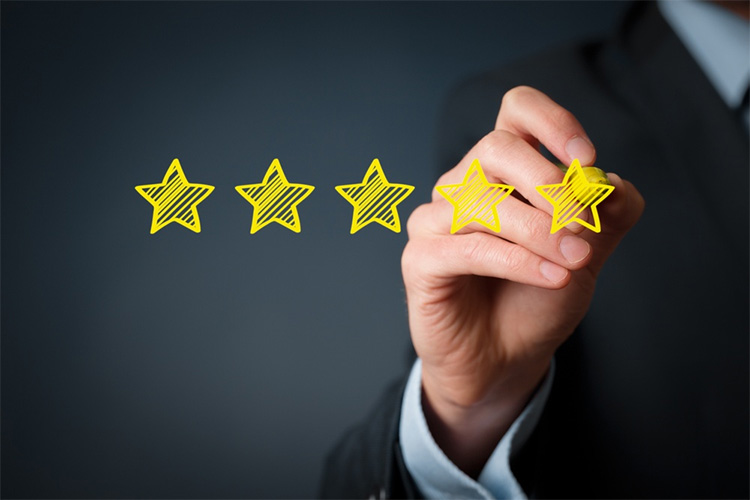 Search engines use reviews as a ranking factor, especially when it comes to local search. The more positive reviews a company has the more likely their website will rank higher when it comes to local search and maps. The one place where it probably matters the most to get great reviews is on your Google business page. If your shop doesn't have one, you should really look into creating one as it's free and relatively easy to do. Other business pages that are important are Yelp and Facebook. All of these enable customers to write reviews.
Once you have these business pages set up, the more challenging part can be getting customers to review your business. This may not need to be said but if you want positive reviews, the first thing to do is to work on providing the best possible customer experience. Customers that are very satisfied are usually more than happy to write reviews. It's also important to make the review process as easy as possible for your customers. There are several ways to make this happen. You can have cards printed up and left on the front desk with your review sites listed and simply ask the customer on the way out. Another way is to email the customer and have links in the email that the customer can click on which will take them to your review sites. One more way is that you can ask your customers through a post on Facebook or a tweet on Twitter. The easier it is for a customer to review your shop, the more likely you'll get reviews.
The one unfortunate outcome from soliciting reviews is that you may get an occasional negative review. The best way to handle this is to reply to the review in a positive manner and try to resolve the customer's concerns. People understand that you can't please 100% of the people 100% of the time. If you do your best to respond in a positive way, potential customers will see that as well. Probably the worst thing you can do upon receiving a negative review is to simply ignore it. Other customers may look at your lack of response as a sign that you don't care. If you react in a positive way, you're more likely to see positive results.
A well managed process for getting customer reviews can benefit your business immensely. At Premier Auto Web, we have an automated review process that we include in our all in one package. If you'd like more information, we'd love to talk with you.