Tune Up/Engine Performance
(Your Shop's Name) is proud to be your Carrollton tune up center. If your vehicle is running rough, is difficult to start, or are not getting the mileage you feel you should, it maybe time for a tune up or other engine performance service. A properly tuned vehicle will run smoother, provide better performance and can improve your fuel mileage.
At (Your Shop's Name), we can quickly diagnose your vehicle and provide recommendations for a tune up or other service work as needed. Some of the items we'll look at include your spark plugs, distributor cap and rotor, coils, air cleaner, fuel filter, fuel injectors, ignition wires and other components. We can also check your vehicle for any computer trouble codes that may be present. With every vehicle, we provide a free 30 pt courtesy inspection to look over vital components.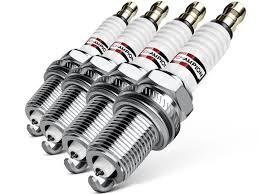 Give us a call at (Your Shop's Number).
We offer a modern facility with a convenient location, and a comfortable waiting area. Our staff consists of ASE certified master technicians, as well as a top notch service writer. Realizing you and your family have many choices in automotive repair, (Your Shop's Name) will work hard to please you and to earn your trust.
(Your Shop's Name) is conveniently located at (Your Shop's Address), which is near the intersection of (Cross Streets). Our business hours are 7:30 to 6:00 Monday through Friday and 8:00 to 1:00 on Saturday. We hope to see you soon!